Customized Business Sale Process
The experts at Polymer TransAction Advisors in Newbury, OH are known for our customized sales
and marketing processes for each client. From up-front preparation, due diligence and valuation to final negotiations, we do it all. We approach financial buyers after a thorough research and analysis. Our "Business Sale" and "Acquisition Search" processes are shown in the schematics below.
Business Sales Process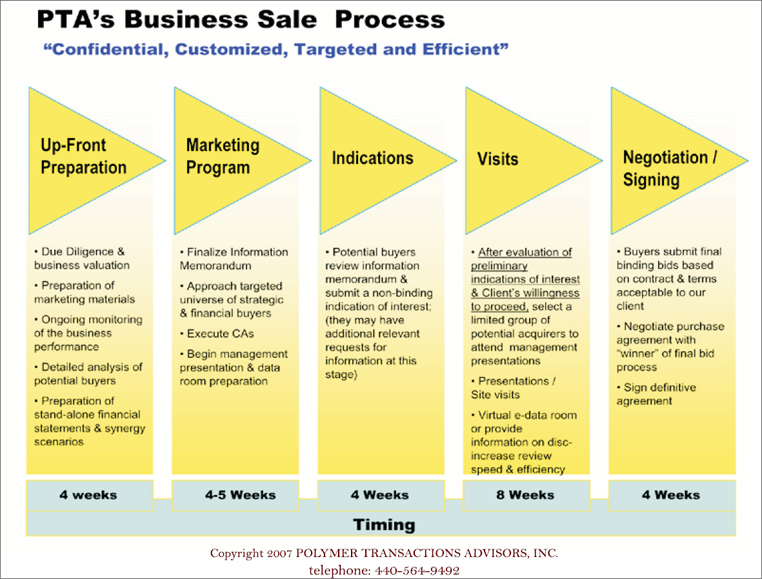 Acquisition Search